Carolyn Bagley
06/12/1945 - 02/11/2023
Obituary For Carolyn Bagley
Longtime Estacada resident, Carolyn Bagley, died at her home with her husband by her side on Saturday, February 11, 2023. She was 77 years old.
A celebration of her life will be held 1:00 PM, Friday, February 17, 2023 at Estacada First Baptist Church. A private family graveside was held at Crestview Cemetery in Astoria.
Carolyn H. Dokken was born in Salem OR June 12, 1945. Her father "Henry" was a mason and contractor, her mother "Bessie" was a nurse and homemaker. Carolyn attended grade school at Highland Elementary in Salem. She met her lifelong childhood friend Cathy Murphy at Parish Middle School. Carolyn graduated from North Salem High School in 1963. Carolyn attended George Fox University focused on Christian education from 1963-1966. While at university Carolyn worked as the librarian assistant. Carolyn's first meeting of her future husband Dan was at the Junior Store her junior year. Dans baby blue sweater and his speaking at chapel caught Carolyn's eye. Soon after Carolyn and Dan were engaged and married in September of 1966. After the birth of their first child Michael (1968) they moved out to Estacada Oregon where Dan was to be pastor of the Garfield Church. Sonja was born shortly after in 1970. After her children graduated and moved out on their own, she began a 20-year career working as the church secretary at First Baptist church.
Carolyn was passionate about many different Christian ministries. She was involved with and held leadership roles in Christian Women's Club, Child Evangelism Fellowship, Vacation Bible School, Youth Groups, and assisting her husband in ministry. Carolyn was known as the card lady. She ministered by sending cards for encouragement and special occasions to the women of the church.
Carolyn loved spending time on the Oregon coast with her husband and family. She was an avid Toll Painter and gifted many of her projects to family and friends. She was proud of her flower arraigning skills and made numerous corsages. She loved being after school daycare for her youngest granddaughter Sydnie. She loved reading and her retail therapy, in other words Shopping. Most important to Carolyn was sharing her faith.
Survivors include her husband, Daniel Bagley; son, Michael Bagley, his wife Shannon Kelly; daughter, Sonja McCarty, her husband Ryan; grandchildren, Kayla McCarty, Jesse McCarty, Sydnie McCarty; brother: Bill Dokken, his wife Marilyn.
Services
Estacada First Baptist Church
29101 SE Eagle Creek Road
Estacada,, OR
97023
Get Directions »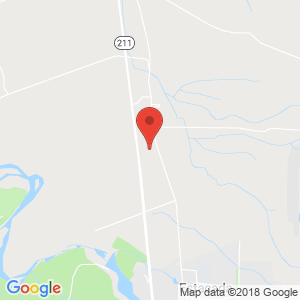 by Obituary Assistant
Photos & Video
Add New Photos & Video