Rebecca Lee Walton
08/12/1960 - 12/15/2022
Obituary For Rebecca Lee Walton
Longtime Sandy resident, Rebecca Walton died suddenly on December 15, 2022. She was 62 years old.
A celebration of her life will be held 2:00 PM, Tuesday, January 17, 2023 at Estacada Funeral Chapel.
Rebecca Lee Ward was born August 12, 1960 in Portland, Oregon to James and Jackie (Rathman) Ward. She was raised in Eagle Creek mostly and attended Estacada High School. She entered the US Army after high school and served 4 years and was honorably discharged. For most of her working career, Rebecca was a waitress working at Orient Drive Café and Eagle Creek Inn to name a few. In later years she worked for AMO Recovery as a manager. On May 12, 1984 she married Michael John Truitt. He died in 1998. On August 19, 2001 she married Ron Walton at Oaks Park. They made their home in Sandy. After Rebecca retired in 2019 and began volunteering for the Sandy Community Action Center in 2022.
Rebecca enjoyed camping, traveling, road trip adventures, family activities and mostly enjoyed being a grandma to her 9 grandchildren.
Survivors include her husband, Ron; daughter, Melony (Chad) Winchester; son, Ryan (Tessa) Truitt; sisters, Kim Ward, Rene South Worth, Gretchen Johnson; brother, Donny Ward; father, James Donald Ward; 9 grandchildren; several nieces and nephews including Kristen Wright and Emily Burleson. She was preceded in death by her husband Michael Truitt, mother, Jackie Ward and brother Anthony Ward.
Services
Estacada Funeral Chapel Inc
110 SW 1st Ave PO Box 1390
Estacada, OR
97023
Get Directions »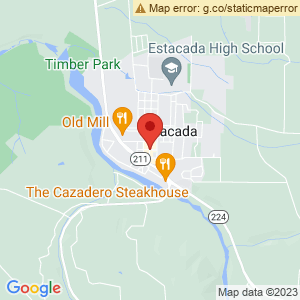 by Obituary Assistant
Photos & Video
Add New Photos & Video
Condolences